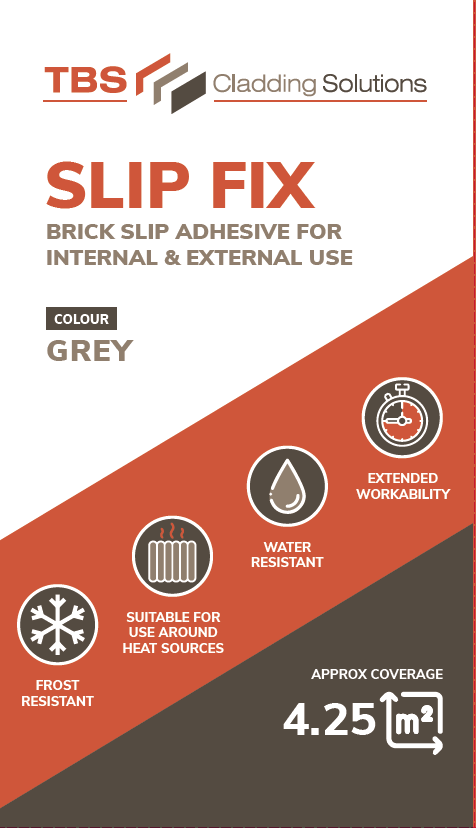 Slip-Fix has been specially formulated in conjunction with the leading Brick Slip installers to create the best adhesive on the market  for fixing brick slips and cladding systems.
It has been formulated to work on a range of substrates including sand/cement render, brick and block work  and  with external and internal wall installation systems.
Slip-Fix is a flexible Brick Slip adhesive for both internal and external use. 
Suitable for use around heat sources such as log burners & stoves
Fully Frost Resistant
Extended Workability